Men's Soccer Starts Season with Strong 3-1 Win
Sophomore Luke Szablewski netted all three goals in the win ver Fredonia, with Senior Nino Marino recording two assists.
Here's a link to the story in The Buffalo News.
Senior Nino Marino and Team win Global Cup NI
Senior Nino Marino competed in Ireland this summer in the Super Cup NI with his Global Premier National Soccer Team. Nino assisted on the game-winning goal to send his team to the finals, and his team brought home the championship! Doing the Lancers proud, even across the pond!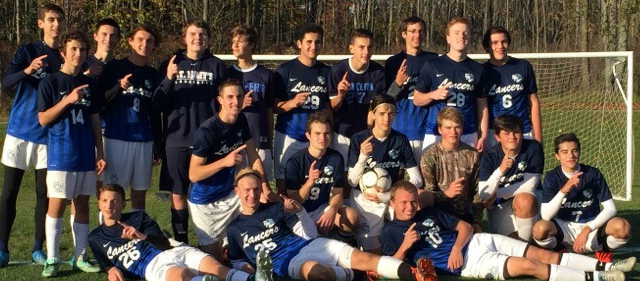 League Champs!
The Lancers won the 2016 Monsignor Martin League Title!