First Women's JV Soccer Team Takes the Field
In quite the bit of Lancer history, St. Mary's had such a turnout at women's soccer tryouts, that a JV team was fielded.  That team took the field for the first time on September 14, 2017.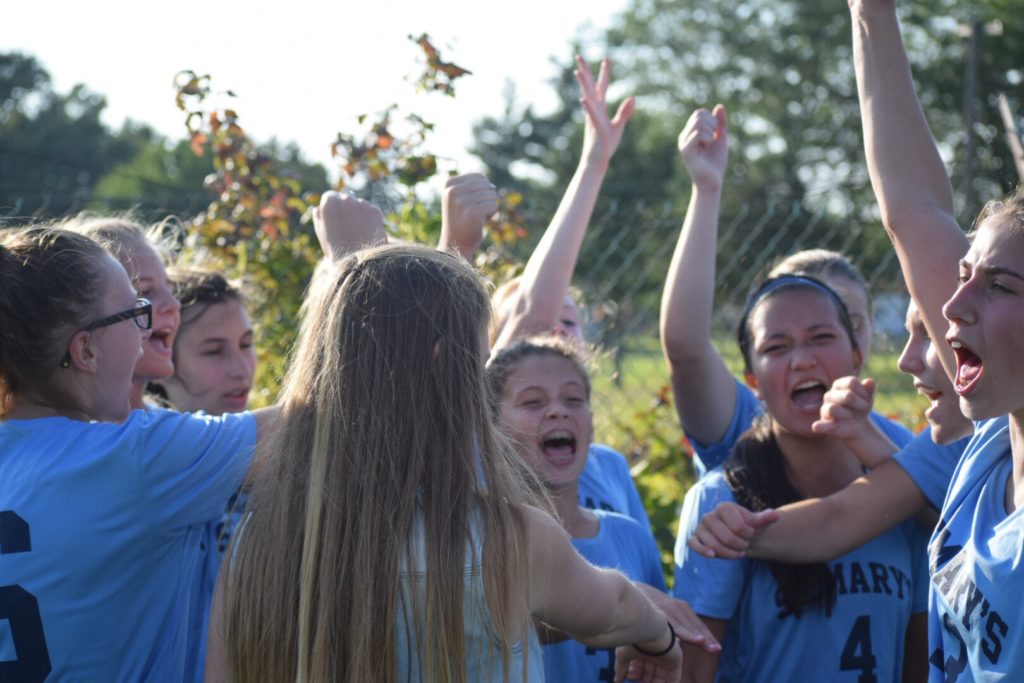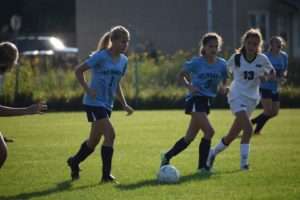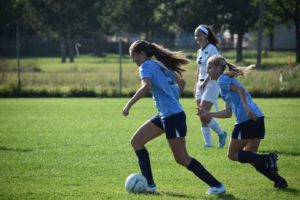 Women's Soccer Starts League Play with a W
The Lancers started Monsignor Martin League play with a 3-1 win over the Magic of Mount Mercy.
Sophomore Sky Baun had a goal and an assist and Sophomore Sam Carlson and Junior Madelynn Stearns had a goal each.
Take a look Sky Baun in action...